Videos
Not your mother's roses!




David Edmiston welcomes you to Colonial Florist, the oldest flower shop in Orlando.




Kathy Edmiston Rees and David Edmiston at Colonial Florist in Orlando Florida show the beautiful Sophie Roses.


Latest Blog
Colonial Florist Blog
Micro Wedding Blog Post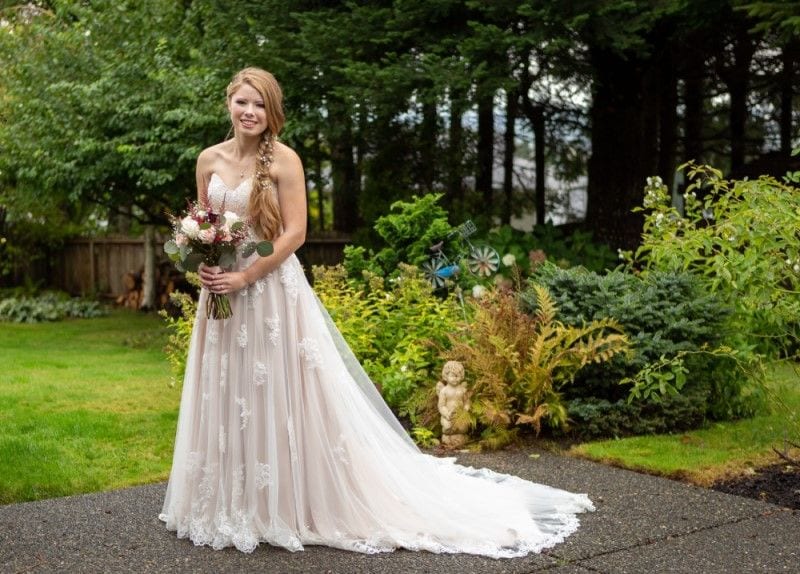 One of the things that I love about being an entrepreneur is that each
day offers new challenges. Some of those challenges are easy to resolve and others require us to 'think outside the box'. This year has certainly brought an outside-the-box kind of challenge, and we have been constantly evolving the way we do business to keep up with the ever changing situation.

One of the most frustrating parts of this year has been watching how the pandemic has just squashed wedding plans for so many of our customers. I feel so sorry for these brides whose Happiest Day Of Their Lives gets put on hold indefinitely. They are left frustrated and concerned, wondering when their wedding plans will come to fruition.
Similarly to the challenges of running a business, brides are being forced to come up with different ways to move forward with their lives. Some are now choosing a more non-traditional and outside-of-the-box solution:
A micro wedding is a much smaller version of their original plans. It may be a backyard ceremony with 3-5 people total or it
might be an outside wedding with only 25 -49 people wearing masks and socially distancing. As this pandemic continues we are starting to see some weddings get back on track, albeit a much smaller track, but a track just the same. We have done about 3 weddings in the last month. All have been very small with a bridal bouquet and a boutonniere and maybe a couple of corsages for the mothers.
Actually, the Ultra Small or Micro-Wedding is something our shop has been accommodating for the last decade. We service approximately 100 weddings a year. An average of two per week. Most of our weddings have been small with many brides walking in on a Monday and saying, "I am getting married this Saturday!" We've even had them walk-in dressed up and wait for us to make a wedding bouquet on their way to the court house. Turns out we have been doing Micro-Weddings before COVID-19 made it a trend!


So, what are some of the steps involved in planning a Micro Wedding? Here is a link to see a news report on the Micro Wedding:
Your Guide to Planning the Micro-Wedding
First, decide if having a small wedding vs waiting for venues to open back up is right for you and your fiancé. Once you have decided that a Micro-Wedding is the best route, the planning is very simple.


Location, Location, Location
There are many choices when picking a location for your micro-wedding: inside a home, a backyard garden, a lakeside park, a chapel at the church or a county park. Your options are limitless.


Dressing up or dressing down is your next concern. There is no wrong answer. Dress in what makes you feel good. Decide what is most important to you. Will extravagant apparel make the day feel extra special, or is simplicity and comfort a better fit?


A photographer or videographer is the next consideration. You may consider a Zoom wedding.(My daughter who teaches voice lessons just did a virtual recital for her students, it was a smashing success and the families loved getting to see them perform even if it was on a computer screen) Your friends and family would love to watch your weddings with almost the same zeal and happiness as if they were there in person.


You're getting married, flowers are a must!! But which ones? I would really like to mention a great little florist I know that has been doing these things for years and really works with brides to make their day special
😊.
Remember, the photos and videos of your wedding (including your flowers) will last a lifetime!

The Advantages of a Micro-Wedding
Some of the advantages of Micro-Weddings are: easier to plan, much less cost, ease in coordinating the date, having more money for your honeymoon (even if it is at a later date).
Is this a perfect solution? No, it's not but just like everything else in our lives this year, we have to look at new and different ways of getting things done that make our lives better.
If there is any way we can help with your new Micro-Wedding ideas and plans give us a call and see how easy it can be.